Ocean cruises from Seattle to Anchorage offer some of the most spectacular sights. During your voyage you will see glaciers, snow-capped mountains, wildlife, beautiful plants, and colorful flowers. Alaskan cruises are generally offered during the tourist season between May and September.
Advantages of Ocean Cruises from Seattle to Anchorage
Although it is popular to fly into Vancouver, Canada, and embark on a ship headed for Alaska, many also enjoy departing from Seattle. The advantages for American citizens include:
Domestic flights are often cheaper
Customs and the long lines at Customs can be avoided in the beginning of the trip
There are more flights into Seattle
There is more flexibility with flight times
Cruises Sailing from Seattle to Anchorage
The two options for sailing to Anchorage are sailing round trip from Seattle to Anchorage and back, or sailing one way only.Cruise lines that sail from Seattle, Washington to Anchorage, Alaska include:
Princess Cruises – The Seattle Inside Passage Cruise voyages to Juneau, Skagway, Ketchikan, Victoria, Tracy Arm, and the Sawyer Glaciers. The trip lasts seven days.
Celebrity Cruises – For seven days you can sail to Alaska along the Inside Passage and take advantage of shore excursions to Ketchikan, British Columbia, and Sitka.
Holland America Cruise Line – There are three cruises to choose from with this company. The seven-day Alaskan Explorer Cruises take you round trip from Seattle with a Friday departure. Enjoy Glacier Bay National Park, Juneau, Sitka, Ketchikan, and Victoria, British Columbia. Or you can sail on a Saturday and during your seven day trip, view Hubbard Glacier, Yakutat Bay, Juneau, Sitka, Ketchikan, and Victoria, British Columbia. If a Sunday departure suits your schedule, Alaskan Explorer Cruises can take you round trip from Seattle for a seven day adventure where you will visit Glacier Bay National Park or Hubbard Glacier, Yakutat Bay, Juneau, Sitka, Ketchikan, and Victoria, British Columbia.
Norwegian Cruise Line – Relatively new to the cruise scene, this impressive line has two ships that travel to Alaska. The Glacier Cruises last seven days and include excursions to Skagway and Prince Rupert.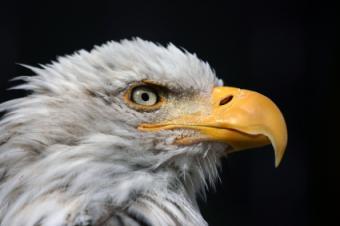 Royal Caribbean Cruises – This seven-day cruise takes you to Juneau, Skagway, Tracy Arm Fjord, and Prince Rupert. Royal Caribbean ships offer a variety of activities and dining options, boasting one of the largest fleets in the world.
Empress of the North Cruise Line – Tired of a big cruise ship and want something more intimate? This ship with a paddle wheel only holds 235 passengers, offering each traveler a chance to get to know everyone aboard the cruise. Since the ships are smaller than the larger vessels, they are able to get closer to the glaciers and wildlife. Many travelers find this to greatly enhance their experience. On this line, you will see Glacier Bay National Park and sail to Skagway, among other scenic locations.
Preparing for Your Ocean Cruise
As you consider your ocean cruises from Seattle to Anchorage, you may want to discuss prices, flights, and itineraries with your travel agent. Cruise lines also have toll-free numbers you can call to ask specific questions about everything from the decor to dining on each ship. When you narrow down your preferences, you may also call a particular cruise line to learn details about cruise packages you are interested in.
Cruise reviews are also an informative way to read what others have to say about the varying cruise lines. You can read candid views written by passengers who have been on the cruise you are considering. These will help you as you plan.
What to Pack
When you are ready to pack for your voyage, be sure to include the following:
Warm, casual clothing
Camera with plenty of film and batteries
Formal wear
Jacket or heavy sweater
Good walking shoes
Cap, scarf, or hat
Enjoy Your Cruise
Your cruise to Alaska will be a memorable adventure, one to provide you with pleasant memories for years to come. By choosing ocean cruises from Seattle to Anchorage, you can find a voyage that is also convenient for your travel plans.